Leasing and Marketing Clinic (March 19, 2014)
Event Summary:
This two-part clinic will focus on developing leases and marketing strategies for your farm business.
Leasing Clinic:

Learn how to create a lease that builds trust between the landowner and farmer, with terms and security that can be sustained over the long haul.

Marketing Clinic:

Learn how to create marketing strategy success, and the relationship to profitability.
Event Details:
When: March 19th, 2014 (12:30pm - 4:30pm)
Where: Springfield Grange (10 Werner Road, Watsonville CA 95076)
Cost: $15/person (Scholarships available/ Becas disponibles)
Language: English (Spanish translation provided/ Se ofrece esta clase en español)
LEARN MORE & REGISTER TODAY: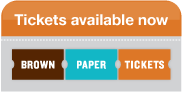 About Our Events and Workshops
We specialize in presenting workshops on access to land, farm business planning, farm financing, farm business mentorship, farm succession planning, and farmland conservation strategies. Check back soon to find out about upcoming workshops!
Farm Finance Expos
Loan officers from California FarmLink, local banks and the Farm Service Agency share with participants advice on how to best apply for a loan and what their different loan programs have to offer. California FarmLink staff also discusses alternative financing strategies less commonly used by beginning farmers to pay for equipment/infrastructure or operations.
Business Planning and Farm Financing
This workshop discusses the necessity of a farm business plan, as well as the wide variety of financing options available to farmers. Loan officers from California FarmLink and a variety of other financing institutions share advice on applying for a loan, repairing credit, and establishing a good financial track record. California FarmLink staff also discusses alternative financing strategies less commonly used by beginning farmers to pay for equipment/infrastructure or operations.
Access to Land
California FarmLink staff discuss a plethora of options available to farmers concerning access to land for farming, including a variety of leases and purchase agreements. We cover the importance of securing written agreements and innovative strategies for finding and securing land for a timeline appropriate for each farmer's needs.
Farm Succession Planning
Working with statewide and local professionals to provide sound legal and financial planning advice, this workshop helps farmers and their families understand estate planning and how to plan for their farm?s continued production in the future. This workshop seeks to address the following types of questions:
Who will run my farm when I retire or am no longer capable of running it?
What can I do to help make sure they are successful while protecting my interests?
When is the best time to start addressing these difficult questions?
This workshop is especially useful for farm families who are preparing to transfer the operation to the next generation and for any farmers wanting to plan well for their future.
Win-Win On-Farm Mentorships
Both experienced farmers and beginners have much to learn from each other, and this workshop helps create up formal mentorships with others in their community or on the same farm. Setting up a mentorship agreement is particularly useful to families, where the lines between business communications and family issues can often get blurred. This interactive workshop covers the basics of good communication skills, analysis of each participant's readiness to be mentored or be a mentor, and a sample mentorship contract.